During Bert Hinkler's eventful life, he became associated with many aircraft, especially during his time as Chief Test Pilot for A.V. Roe & Co. His test flights in experimental aircraft, many of which were designed for military service are well documented.
His role as reserve pilot in the 1925 British Schneider Trophy team bears witness to the esteem in which he was held as a test pilot.
Apart from company or syndicated aircraft, Bert Hinkler had machines which he acquired in his own right; in some cases prototypes modified to his own design. In all, five aircraft are linked to his life of private aviation endeavour.
THE GLIDER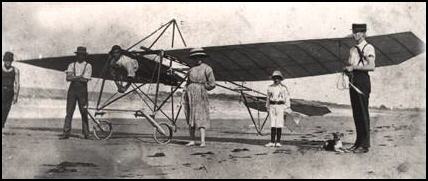 During 1911and 1912 a glider was constructed by Bert Hinkler, each rib and spar skilfully hand crafted in his backyard workshop. It was usually transported to Mon Repos beach (now a protected nesting site for Loggerhead turtles), by horse-drawn vehicles. In April, 1912 he had rebuilt the flimsy glider and with an ironing board serving as his cockpit, it took to the air with him aboard, and launched young Herbert John Louis Hinkler into the exciting and developing world of aviation.
THE AVRO BABY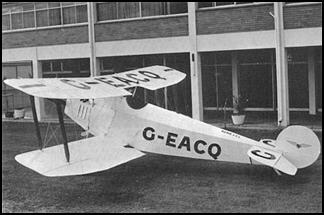 In 1919 an experimental Avro baby was produced - K131 which later became G- EACQ. Hinkler acquired this machine and made two record breaking solo flights in the aircraft. London (Croydon) - Turin, Italy in 1920 and Sydney - Bundaberg, Australia in April 1921.
THE AVRO AVIAN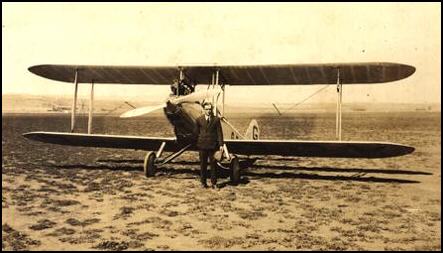 Then came an experimental aircraft with which Hinkler had considerable experience. He had flown the aircraft in several air races in 1926-27; however the aircraft was significantly modified over the period. On February 7 1928, flying solo, he took off from Croydon, England and reached Darwin, Australia on February 22, 1928. Record after record had been shattered by G-EBOV, this amazing light aircraft.
Both the original aircraft, G-EACQ and G-EBOV are on display at the Queensland Museum in Brisbane, Australia.
THE IBIS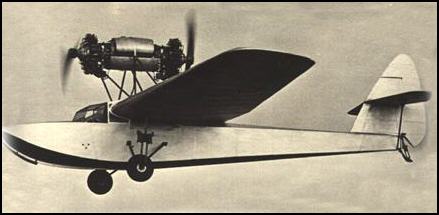 Following his record-breaking flight to Australia, Bert Hinkler's horizons changed. He perceived the great distances of sea over which he had travelled and his thoughts of commercial requirements for special aircraft filled his enquiring mind.
The Ibis amphibian was built back at Hamble with a friend - the aeronautical engineer, Roland Bound. The wing was designed by Basil Henderson an aircraft designer and engineer of note, who was on the technical staff of A.V.Roe 1924-28. The Ibis had several changes before its first test flight at Hamble in May, 1930. Regretfully Hinkler had to abandon the development due to lack of interest and the onset of the great depression.
A full scale replica, the property of the Hinkler Hall of Aviation Memorabilia Trust, built in 1987/88 is proudly displayed in the Hinkler Hall of Aviation in the Botanic Gardens adjacent to the Hinkler House Memorial Museum, Bundaberg.
THE PUSS-MOTH CF-APK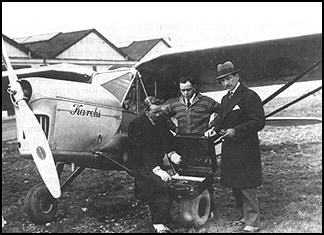 With his hopes high at the prospect of starting a new business venture, Bert Hinkler purchased an English-built DH80A Puss Moth in Canada, and it wasn't long before he set out on a new adventure - the first solo crossing of the South Atlantic Ocean, which he achieved between October and December, 1931. Regretfully in the same aircraft, the boy born at Woodbine Villa, Gavin Street Bundaberg, Australia, met an untimely end on Mt. Pratomagno Italy, on the 7th of January 1933 while attempting another solo record to Australia.

The DH80A Puss Moth on display in the Hinkler Hall of Aviation has been faithfully restored to the exact specification as flown by Bert Hinkler. This is a very rare and valuable aircraft as very few exist in the world today.

The acquisition and restoration of this aircraft was made possible by generous donations from business, private individuals and the Italian Community of Bundaberg. This major project was carried out by our association.